Dance Faculty:
Tamara Valle | Ballet, Pointe, Tap, Jazz, Hip Hop, Contemporary, Modern, Creative Movement, Ballet and Tap Instructor

Born in France, Tamara began her dance training at age three, in classical ballet, gymnastics and acrobatics. She later trained at the Troyes Conservatory in Classical Ballet, Modern and Jazz. Tamara has professional training and a formal education in dance history, music, anatomy of the body and received the highest GPA in her class. She has studied in the most recognized schools in Paris in Classical Ballet, Contemporary, Hip Hop and Jazz. Tamara was the principal dancer the videoclip Vegas: Dirty Shake, and dancer in the famous company "Theatre du voile dechiré" performing all over France. Having not only performed and taught in France, USA and Europe, she is also the director of Mademoiselle dance company. Lastly, she is the Director and choreographer of the competitive Dallas based dance team, ATHENA. Tamara's technical training make her well suited to apply her mastery of various styles to children and adults at LCFA.
Kenna McCoy | Creative Movement, Ballet and Tap Instructor

Kenna McCoy graduated from Southern Methodist University with a Bachelors of Fine Art in Dance as well as a Bachelors of Art in Political Science. She began her training at the Tolbert Yilmaz School of Dance in Roswell, Georgia. Kenna has attended the Lemon Sponge Cake Contemporary Ballet, Complexions Contemporary Ballet, Washington Ballet, and Ballet Austin intensives working with notable choreographers and companies that include Desmond Richardson, Robert Dekkers, Adam Hougland, and Delphos Contemporary Dance. She is a versatile dancer that focuses on ballet, contemporary ballet, and modern. Her performance credits include Swanhilda in Coppelia, the Sugar Plum Fairy in The Nutcracker, and in George Balanchine's "Valse Fantaisie." Kenna also has a passion for dance outreach; she currently teaches dance to refugee girls in the Dallas community with the Refugee Services of Texas, and has traveled with the company Movement Exchange, teaching dance in orphanages in Panama. This coming year, Kenna will be traveling with the NGO MindLeaps to Rwanda and Uganda to again dance to refugees and vulnerable youth. She is excited to start her first season with Ballet North Texas.
Music Faculty:
Brigitte Mena | Baby Music & Me, Baby Bach, Little Mozart, Private Vocal, Piano, Guitar & Ukulele Instructor

Brigitte Mena is a professional musician and performing artist from Dallas, Texas. She graduated magna cum laude from Southern Methodist University in 2015 with a Bachelor of Arts in Music (vocal concentration) and Bachelor of Arts in Psychology. While attending Southern Methodist University, Brigitte studied voice with Clifton Forbis and performed in the Meadows Choirs. Brigitte went on to further her education by graduating in 2017 with a Master of Education degree. Prior to joining Lakewood Conservatory, Brigitte taught music for three years at the Community School of the Park Cities, and in various public elementary schools. Additionally, she performs regularly around the DFW metroplex as a solo artist and with her folk-pop duo, "TBA." Brigitte released her debut album in April 2018 and has been featured on Dallas local radio station, KXT 91.7. She looks forward to sharing her love of music with her students and helping them reach their fullest potential in a safe, fun, and nurturing environment.
Greg Ray | Private and Group Guitar


Greg Ray has been teaching and performing in Dallas TX for 25 years. He teaches all ages and styles including Jazz, Rock, Pop, Classical, Blues, Country, Worship and more. He has taught at Greenhill School, Hockaday, Highland Park Presbyterian Music Academy and Dallas Music. He currently teaches at Park Cities School of Music and Lakewood Conservatory of Fine Arts. Greg is the Dallas Director of the Childbloom Guitar Program and has won multiple awards for excellence throughout the years. Many of his students have been accepted to Booker T. Washington High School for the Visual and Performing Arts. The guitar professor there has said that the best, most well-prepared students he has seen are Greg Ray's students.
Greg's background in Jazz and Classical guitar enables him to pass on a wealth of knowledge in Music Theory to his students, and his extensive experience teaching students of all ages and learning styles makes it possible to tailor his teaching style to suit each individual. Many of Greg's students have gone on to pursue musical careers vin college and professionally. Greg has also performed at many venues over the years, such as Sambuca, The Balcony Club, The Empire Room, The Venetian Room, The Barley House and The Green Room. His students also perform in various concerts.
Sara Sasaki | Private Violin, Viola, Piano, Instructor

Sara Sasaki is a violinist based in Dallas, Texas, and has a 15 year teaching career with experience teaching all levels and ages. She recently became a graduate of The University of Texas Butler School of Music with an Artist Diploma degree, studying primarily with Sandy Yamamoto. Previously she has earned her Master of Music degree from The University of Texas Butler School of Music and Bachelor of Music degree from the Oberlin Conservatory of Music.
While studying at UT, she has held the positions of Concertmaster and Principal Second Violin with the University of Texas Symphony Orchestra under the direction of Gerhardt Zimmermann, Concertmaster with the University of Texas New Music Ensemble under the direction of Dan Welcher, and Concertmaster of the Bach Cantata Project under the direction of Dr. James Morrow. Ms. Sasaki is the Artistic Director of the contemporary chamber group prismatx ensemble, founded in May 2016 and based in Austin, Texas. She has been a performer and fellow at The Next Festival of Emerging Artists, soundSCAPE composition and performance exchange, Heifetz International Music Institute, Aspen Music Festival, and Eastern Music Festival.
In the Dallas area, she regularly performs with the Las Colinas Symphony Orchestra and Plano Symphony Orchestra, and additionally enjoys performing with bluegrass bands Ioni Creek and The Quibble Brothers. Sara resides in Dallas with her fiancé Charlie and cat Kikko, and loves working with her wonderful students on a weekly basis.
Gyuwan (Gyu) Kim | Private Piano, Violin

Born in Seoul, South Korea, Gyuwan Kim is a deeply dedicated teacher. He began piano lessons at the age of 7, and he made his concerto debut playing Beethoven's first piano concerto at the age of 14 when he was chosen as a soloist for the Korean-Canadian Symphony Orchestra's tour of Korea. He also appeared as a soloist with the Borodin Orchestra in Moscow, Russia, Kyung Hee University Symphony Orchestra, Gyeonggi Youth Performing Arts Members, and Seongnam Youth Symphony Orchestra. Additionally he has been actively engaged in a variety of musical roles as a soloist, chamber musician, and ensemble pianist and performed across Korea, the United Stated, Russia, and Taiwan at major concert halls, such as Seoul Arts Center, Seoul Sejong Center, and Dallas Morton H. Meyerson Symphony Center.

Not only is Mr. Kim the first-prize winner at the Kyung Hee University Concerto Competition twice and the gold-prize winner at the Piano Society of Korea Competition, but also he is awarded the prize of excellent academic achievement from Kyung Hee University, appreciation plaque from Seongnam Youth Symphony Orchestra, and certificate of recognition for outstanding performance at The Midwest Clinic in Chicago. He served as a full-time teaching assistant at the University of North Texas and as the pianist of the UNT A Capella Choir, Men's Chorus, Women's Chorus, North Texas Wind Symphony, and Lone Star Wind Orchestra. Especially, he performed with the North Texas Wind Symphony on many recordings for the GIA Publications. Also, he served in an army band in South Korea.
Currently Mr. Kim is a Doctor of Musical Arts (D.M.A.) candidate in piano performance with a related field in wind conducting at the University of North Texas. He holds his Master of Music (M.M.) degree in piano performance with a related field in orchestral conducting from the University of North Texas and a Bachelor of Music (B.M.) degree in piano performance with a minor in violin performance from Kyung Hee University in Seoul, a prestigious private university in Korea where he earned the Music Teacher Certificate, received Dean's Award, and graduated summa cum laude. Also, he is a member of the Pi Kappa Lambda National Music Honor Society, Alpha Chi National College Honor Society, Golden Key International Honour Society, and The Society for Collegiate Leaderships & Achievement.
Ben Seongkyul | Private Piano

Ben Kim is widely renowned as a brilliant and sensible young pianist. Born in South Korea, Kim began playing piano at the age of eleven. He pursued his bachelor's degree in piano performance from Kookmin University, Seoul, studying with Chulhee Yoon who is a renowned pianist in Korea. He performed in various locations including Cheongju, Jeju, and Seoul in South Korea and participated as collaborative pianist in numerous competitions. Beginning in 2011, Kim stretched his performance area to the United States, studying piano performance with Adam Wodnicki and pianoforte with Christoph Hammer at the University of North Texas (UNT). During his study for the master's degree, Kim was granted the USC Scholarship and Bridenthal Memorial Piano Scholarship. Currently, Kim is earning his doctoral degree at UNT as the recipient of School of Music Competitive Scholarship and also served as the pianist for the UNT A Cappella Choir with conductor Jerry McCoy. He also served as the pianist for UNT Men's and Women's Choruses in the past year. Kim presents solo recitals regularly and participates nationally as soloist, collaborative pianist, and chamber musician. Kim performed at San Antonio in 2015 TMEA and presented his solo recital on May 10, 2015 at Cheongju Culture and Arts Center. Ben enjoys teaching students of all ages. He believes that teaching love and appreciation for music and fine arts its most important mission for him as an educator.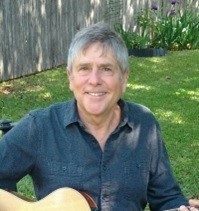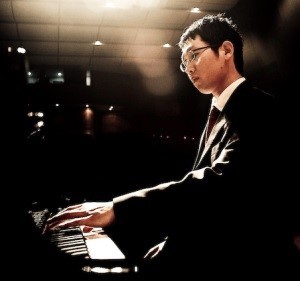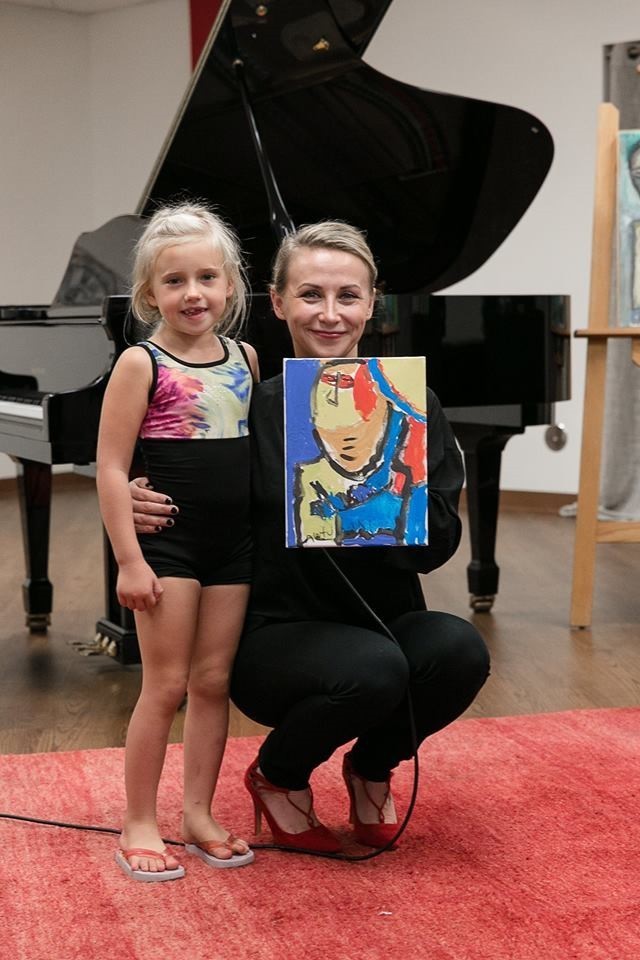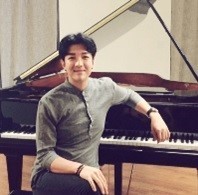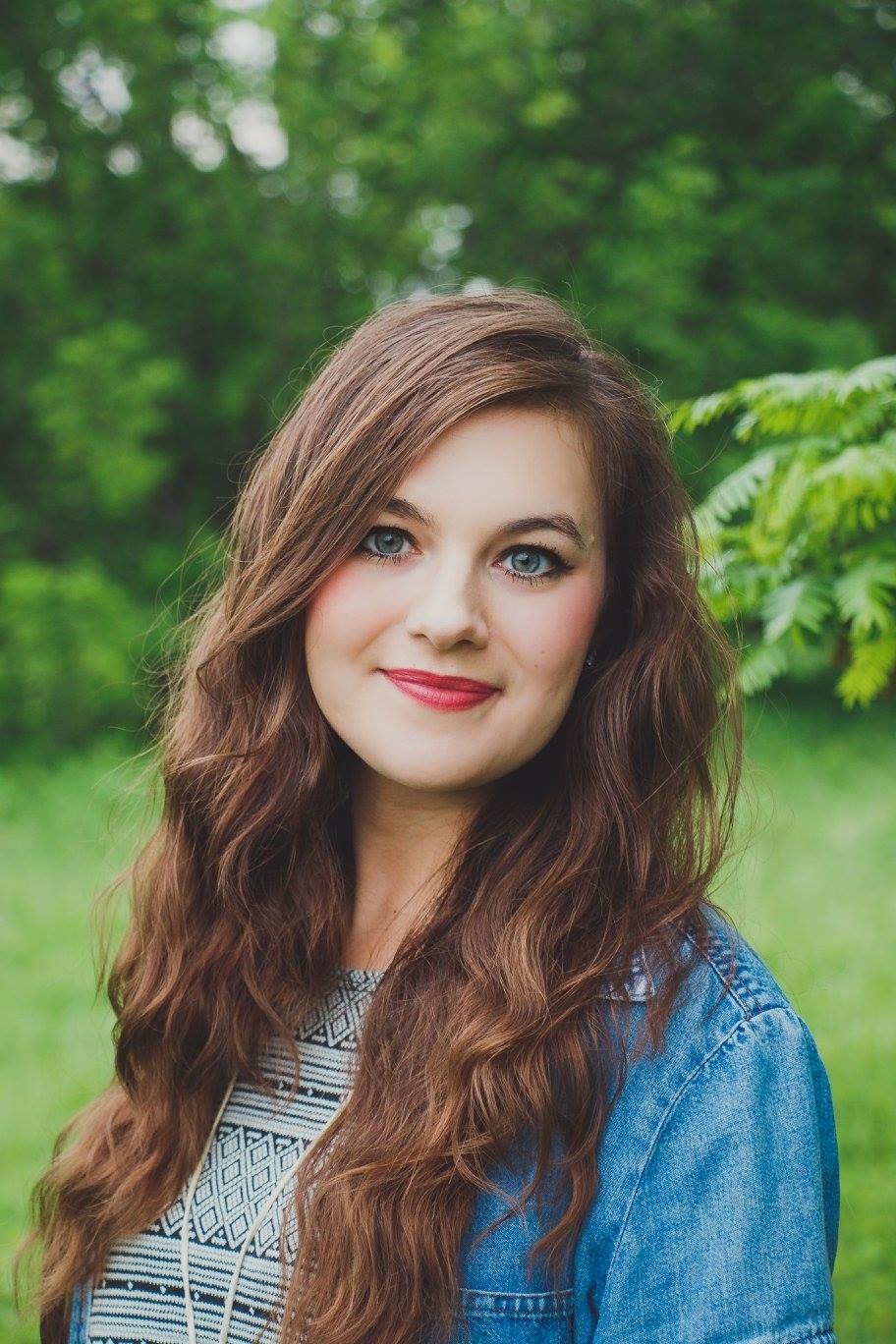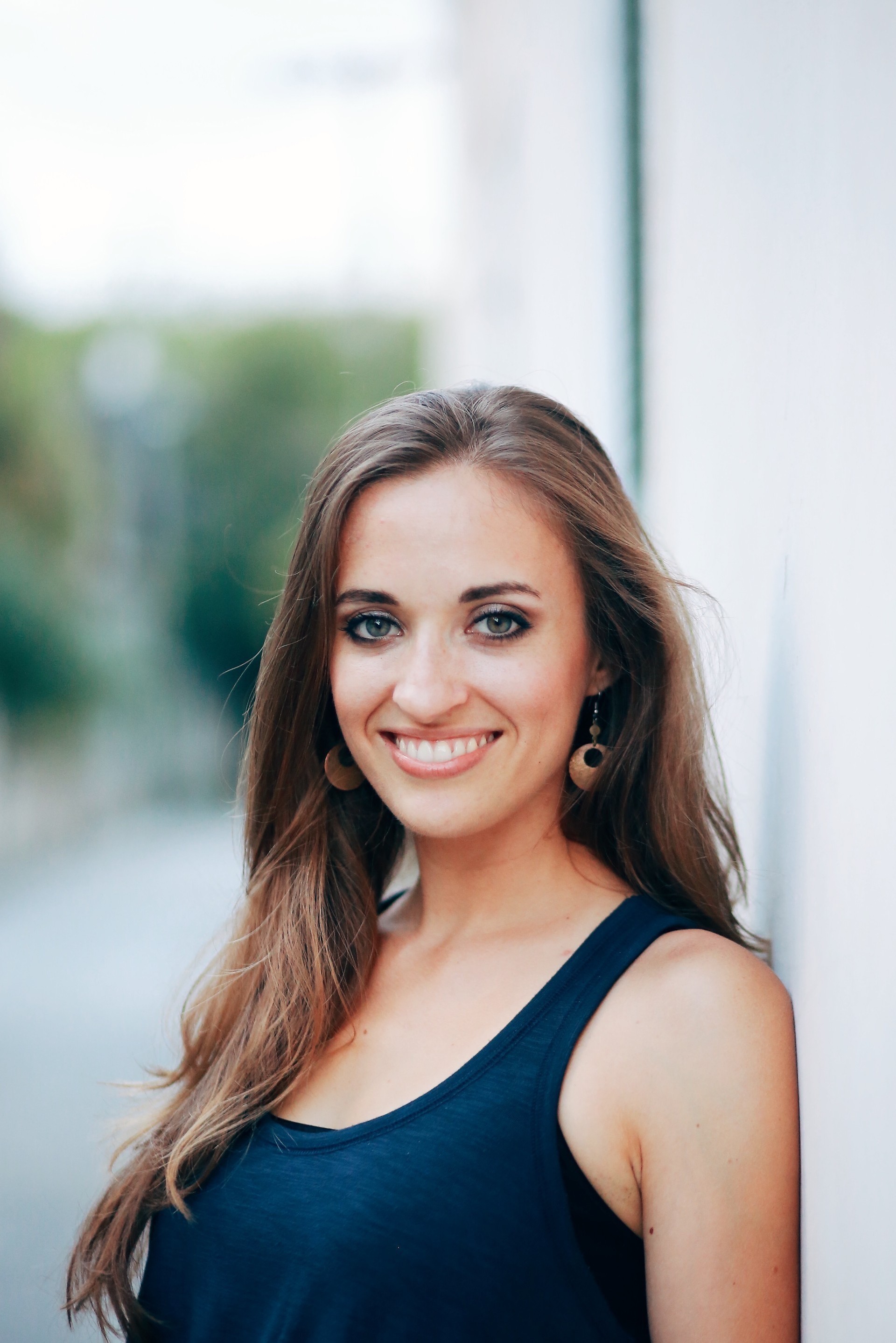 Rebecca Grove |

Piano Instructor
Rebecca Grove is a native of Fort Worth, Texas, and has been involved with music for close to 20 years. Through numerous years of piano lessons as well as ballet lessons, music became very much a big part of her life.

Rebecca began training classically at Texas Christian University at a very young age, and continued her piano training with private lessons through high school. After graduating, Rebecca went on to pursue ballet as a career and became a professional ballet dancer. Even though her piano training was put on hold because of her career as a dancer, Rebecca contributes much of her success in ballet to her music training, including her musicality, music theory, the ability to identify notes and chords in a musical piece to remember choreography as well as to better interpret and execute choreography, and overall a better understanding of music.
Eventually, Rebecca began teaching piano at Ballet Magnificat School of The Arts in Jackson, Mississippi where she danced full-time with the affiliate professional company of Ballet Magnificat. In addition to her classical training, Rebecca has several years of experience playing piano and keys for worship teams at her local church, as well as leading worship for Ballet Magnificat. More recently, Rebecca had the opportunity to receive more keys and band training through The Worship Team Academy at Gateway Church.Rebecca believes learning to play the piano is a gateway to so many things and a beautiful foundation that you can take with you wherever you go. There is a freedom and a joy to be had when you learn the art of piano, and she is very excited to be passing on the knowledge and the passion to her students

Shannon Christine |

Master Teacher: Ballet, Pointe, Jazz, Tap, Hip Hop, Musical Theatre, and Creative Movement
Ms. Shannon has been a ballet and dance teacher, performer, and choreographer for over 20 years. She is a certified ballet teacher in Cecchetti Syllabus Grades I, II, and III. She has her Bachelor's of Science in Biology and Art from the University of Missouri Columbia, and her degree in Education and Certification in Science and PRE K-12 from the State of Missouri. Ms. Shannon was the School Director for Dance Arts of St. Louis for 16 years, the Chair of the Dance Department for Parkway School District High Schools, Desmet Jesuit College Prep, and Crossroads College Prep. She was on ballet scholarship at Columbia Performing Arts, and was also an intern for MADCO (Modern American Dance Company). Ms. Shannon has had the privilege of partaking in residencies with many dance companies including, Alvin Ailey and Paul Taylor. Ms. Shannon is passionate about ballet and enjoys teaching students of all ages the joys, creativity, technique, and performance skills creating great artists. She has performed Romeo and Juliet with American Ballet Theatre and Stuttgart Ballet through Dance St. Louis. Ms. Shannon has performed and staged classics such as Nutcracker, Swan Lake, La Bayadare, Les Sylphides, Pas de Quatre, Paquita, Grand Pas Classique, Sleeping Beauty, and Don Quixote. Ms. Shannon helped created new story book ballets such as Beauty and the Beast, The Sorcerer's Apprentice, Tiana's Mardi Gras Ball, Little Red Goes into the Woods, The Secret Garden, Tinkerbell and Her Fairy Friends, The Rainbow Fairy, and Fairy Tale Excerpts.
Ms Shannon's students have attended Master Classes and Residencies with Complexions, River North, Hubbard Street Dance Chicago, Ruth Paige's Civic Ballet of Chicago, Joffrey Ballet, Sydney Ballet Australia, Miami City ballet, Kansas City Ballet. Ms Shannon has taught and coached YGAP dancers, and trained a ballerina to teach ballet for Joffrey Ballet School NY.
Ms Shannon's students have attended Joffrey, ABT, Nashville Ballet, Kanas City Ballet, Alvin Ailey, and summer intensives, as well as been awarded university scholarships. They have gone on to to perform with Boston's Urbanity, Dayton Ballet, Dance Captain for Disney Broadway Touring HS Musicals & 9-5.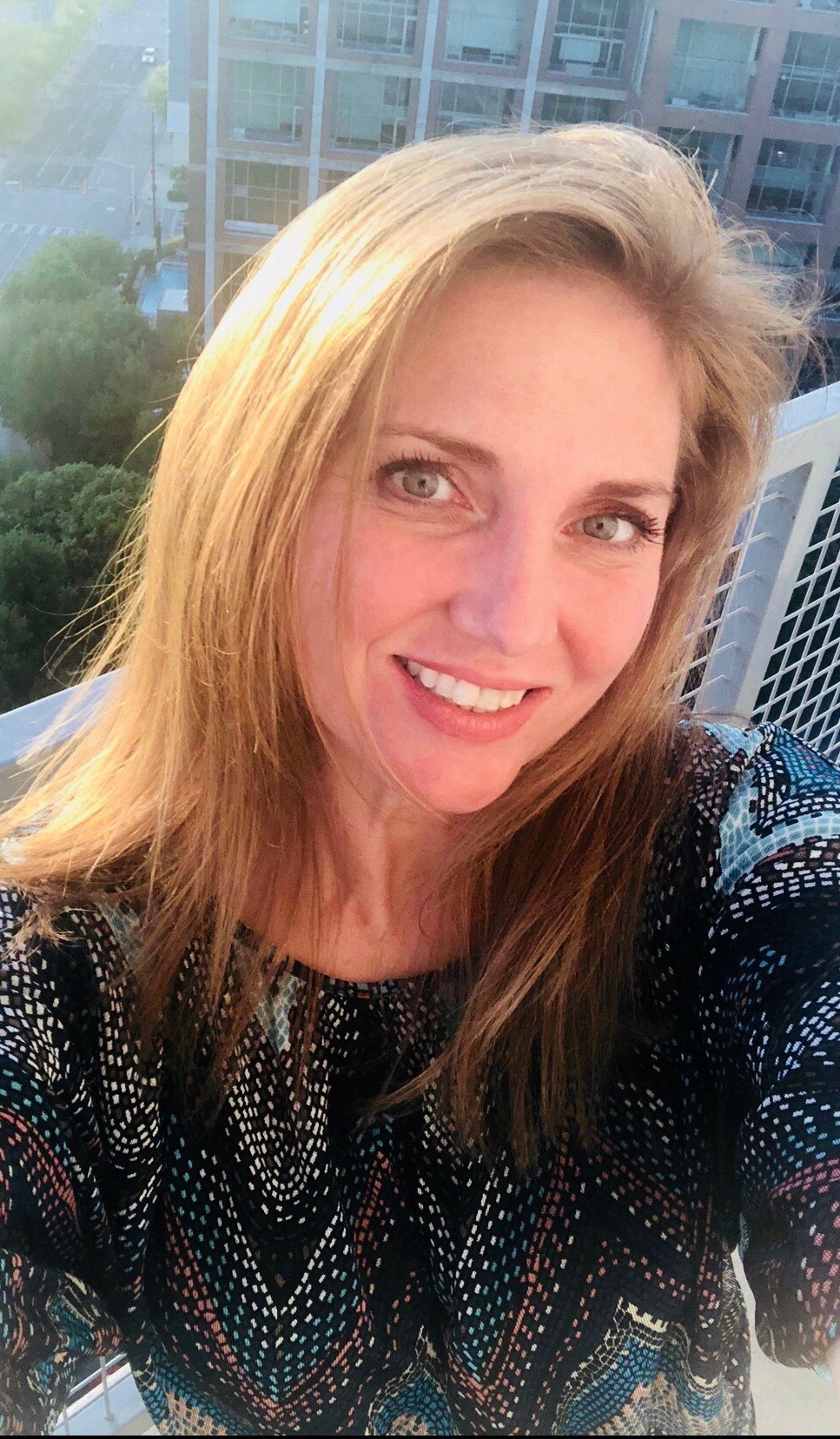 Shannon Christine |

Art Instructor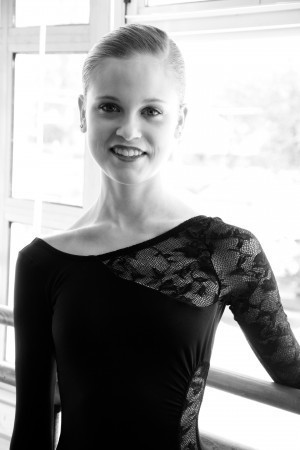 Katina Johns | Ballet, Contemporary, Tap, and Jazz Instructor
Katina Johns is a professional ballet dancer, currently performing with Ballet North Texas. Prior to moving to Dallas, she danced professionally in Madison, WI, and New York. Katina is proficient in many styles of dance including, ballet, pointe, pas de deux, contemporary, and modern. She has trained extensively with world renowned teachers, mentors, and choreographers all over the country. As a teacher, Katina has been sharing her passion for dance with her students of all ages for over seven years, focusing on technique, artistry, and most importantly a genuine love for dance. She has taught and choreographed all ages and levels of students ranging from 3-adults, including professionals! Katina values a positive and encouraging learning environment in her classroom. She cannot wait to join the amazing staff at Lakewood Conservatory of Fine Arts!

Katina attended Adelphi University, from which she graduated summa cum laude in 2017 with her B.F.A. in dance performance. Under Frank Augustyn, former principal dancer with the National Ballet of Canada and recipient of the first place prize for best pas de deux from the International Ballet Competition in Moscow, she was individually mentored in pas de deux, pointe, and ballet technique. There she also trained under instructors from companies all over the world, including Pennsylvania Ballet, Alberta Ballet, NDT, and other European companies. Her modern technique training was overseen by dancers from the Paul Taylor Company, the Graham Company, and Azsure Barton's Company. In addition to her technique classes, Katina deeply studied Pilates and the outstanding effects it has in regards to technique, strength, flexibility, and injury prevention. Along with her college performing experiences, which included repertorie from many famous ballets, Martha Graham, Adelheid Strelick, and many more, she danced professionally all over New York, including with Eglevsky Ballet. She guested in roles such as The Sugar Plum Fairy and The Dew Drop Fairy to name a few. Outside of Adelphi, she was coached by other famous dancers including Ali Pourfarrokh and Katherine Healy.
Growing up, Katina began fostering her passion for dance at Berks Ballet Theatre in Reading, Pennsylvania at the young age of 2. There she performed with the company and danced many lead roles in their performances! Her company was a part of Regional Dance America through which Katina was awarded several scholarships, including the Jonathon Phelps award for excellence in contemporary work and passion for dance. Additionally Katina has gone to professional summer intensives around the world such as, LINES Ballet, Zion Dance Project, ABT, and Nashville Ballet.
Ewa K. Buss | Art Director

Ewa Korzeniowska Buss moved from Poland to the United States in 2003. Since her youth she's had a passion for life, creativity and the arts. She originally came to the US (Dallas actually) to later attend a professional make-up artist school in Los Angeles, California. She immediately fell in love with the city and thus an easy decision for her to stay. She's been a native to the Lakewood area for a decade.Notwithstanding a successful career in the skincare industry, Ewa's heart has always belonged to the arts, and her interpersonal drive to teach and help others. Ewa initially pursued esthetics and professional make-up application and became a licensed esthetician in Texas. After graduation in 2008, Ewa's entrepreneurial spirit called her to open Lashes to Lashes in Dallas. She enjoyed great success and after a few years decided to expand her knowledge and expertise into medically oriented skin procedures. As a specialist in skincare, she joined the Derm Lounge Med Spa. Ewa's passion for art, dance and music has been an influential part of her life from an early age. She was raised in a family that embraced and promoted the arts. She has always known in her heart that she needed to follow the same path. At age five, she began playing the violin and at age six she began dancing. Her grandparents, both teachers, too owned a music school. Her grandmother played violin, piano and guitar as well as being a conductor. Her Sister is a professional opera singer and vocal coach in Poland. Ewa believes that "…..We've created an artistic learning environment, which allows children of all ages to engage in various kinds of arts. To be able to create such a wonderful place….where future generations may grow as emotionally in touch individuals is extremely rewarding to me."
Ben Martin | Piano, Guitar and Drum Instructor
Ben Martin, from the DFW area, is a piano instructor who has been studying and playing music for over 16 years. He received an Associate's Degree in Music from the Dallas County Community College District system, studied jazz and classical music performance and history at the University of Texas in Arlington, and earned a Bachelor's Degree in Art and Performance from the University of Texas in Dallas. He started his musical career with the electric bass guitar and quickly expanded his repertoire to include guitar, piano, singing/vocalizing, upright bass, mandolin, percussion, and the drum kit. Along with being proficient in music theory, composition, and music history, Ben has extensive experience performing and even composes his own music. Ben has a strong desire to instigate a love of music in his students and hopes each of his students gains an appreciation for the art of music.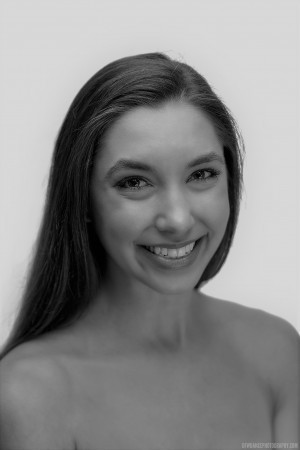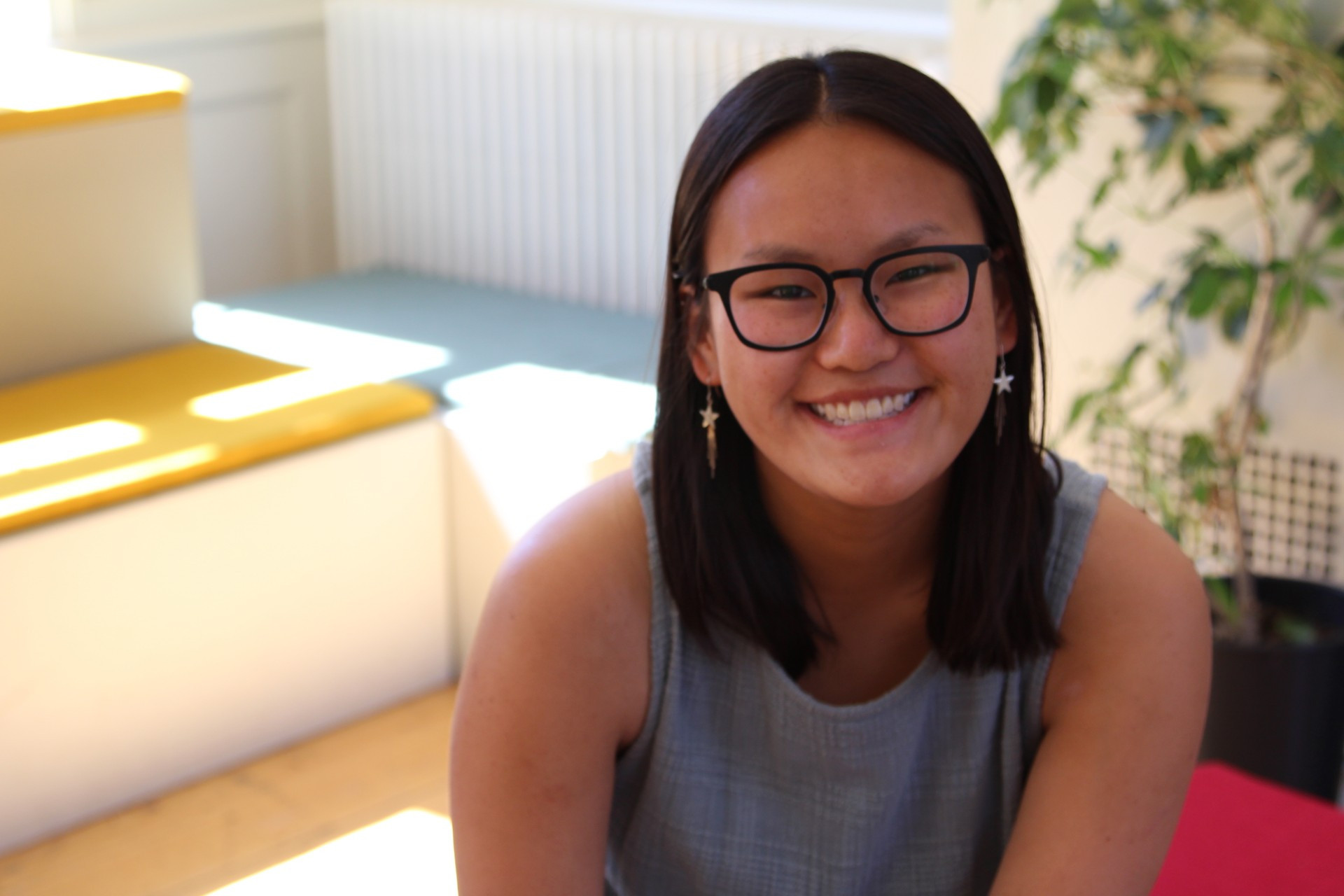 Kendell Miller-Roberts |

Ballet, Tap and Jazz Instructor
Kendell Miller-Roberts is a native of Dallas, TX. In May 2018, she graduated from Southern Methodist University where she earned a Bachelors of Fine Arts in Dance and a Bachelors of Art in Human Rights. Before attending SMU, she trained in ballet, modern, and jazz at Booker T. Washington High School for the Performing and Visual Arts under the direction of Lily Cabatu Weiss. While at Booker T., she performed with Repertory Dance Companies I and II. She has trained extensively in the styles of ballet, modern (Graham, Taylor, Limón, Horton), jazz, and contemporary. Her senior choreographic piece, "Thoughts and Prayers" was performed by the SMU Dance Ensemble at the 2018 Dallas Dance Festival at Moody Performance Hall. She has attended summer intensives at Dallas Black Dance Theatre, Perry-Mansfield, and the San Francisco Conservatory of Dance. Throughout her dance education, she has performed works by choreographers such as Dwight Rhoden, Desmond Richardson, Paul Taylor, Ohad Naharin, Robert Battle, Daniel Buraczeski, Adam Hougland, Jessica Lang, Larry Keigwin, Bridget Moore, and Takehiro Ueyama. This is Kendell's first year with LCFA and she is very excited to share her love of dance with her students!
Shannon started selling her art work, entering art competitions, and showing her art in local art shows since the age of 9. Commissioned colored pencil works of realistic portraiture, still life, and from photographs. Through middle school and high school she was asked by her school to create and paint murals for the Drama Room and Gymnasium.
She also created yearbook and program book covers, clothing logos, and school logos, and stationary. Designed and drew the emblem for the Kirkwood Fire-department. She won awards and contests for The American Heart Association Poster and St Louis Post Dispatch Newspaper "100 Neediest Cases". She was the president of the National Art Honors Society and helped give individual lessons to many aspiring artists.

Shannon went to college with Art and Academic Scholarships and graduated with a Bachelors in Art Drawing & Design, Bachelors of Science in Biology, and Education. As a professional artist she has designed and created many backdrops for theatrical productions, costumes, websites, logos, photography, videography, digital design, editing, and advertising.
She taught art and creativity and designed curriculum for community days at Spark Dallas for over 1,000s of families. Shannon also designed and created a mural, color me T-shirt's for Spark Dallas. Shannon's haute couture fashion was featured in Transcend Dallas 2017, her water color Dallas skylines were featured in the Dallas Observer November 2017, and her work has been shown at Neiman Marcus, 5x5, and Cedars Open Studios 2017-2018. Her artwork ranges from paintings, fabric, and sculpture - realistic and abstract.
Visit her website:
Shannonchristine77.wixsite.com/website