Dance Faculty:
Tamara Valle | Ballet, Pointe, Tap, Jazz, Hip Hop, Contemporary, Modern, Creative Movement, Ballet and Tap Instructor

Born in France, Tamara began her dance training at age three, in classical ballet, gymnastics and acrobatics. She later trained at the Troyes Conservatory in Classical Ballet, Modern and Jazz. Tamara has professional training and a formal education in dance history, music, anatomy of the body and received the highest GPA in her class. She has studied in the most recognized schools in Paris in Classical Ballet, Contemporary, Hip Hop and Jazz. Tamara was the principal dancer the videoclip Vegas: Dirty Shake, and dancer in the famous company "Theatre du voile dechiré" performing all over France. Having not only performed and taught in France, USA and Europe, she is also the director of Mademoiselle dance company. Lastly, she is the Director and choreographer of the competitive Dallas based dance team, ATHENA. Tamara's technical training make her well suited to apply her mastery of various styles to children and adults at LCFA.
Music Faculty:
Jordan Hampton | Voice, Chamber Ensamble, Musical Theatre, Piano Instructor

Jordan Hampton began her classical training at the University of Montevallo where she fell in love with opera and musical theatre. Upon graduating, she received a full scholarship from the University of North Texas to pursue her Masters of Music with a concentration in vocal performance. She has also attended and performed with LA Opera Works where she studied with Ann Baltz and the Vann Vocal Institute where she studied with David Cangelosi. She has been a winner and finalist in several completions including NATS, the Birmingham Music Club and the Alabama Federation of Music Clubs.

Greg Ray | Private and Group Guitar


Greg Ray has been teaching and performing in Dallas TX for 25 years. He teaches all ages and styles including Jazz, Rock, Pop, Classical, Blues, Country, Worship and more. He has taught at Greenhill School, Hockaday, Highland Park Presbyterian Music Academy and Dallas Music. He currently teaches at Park Cities School of Music and Lakewood Conservatory of Fine Arts. Greg is the Dallas Director of the Childbloom Guitar Program and has won multiple awards for excellence throughout the years. Many of his students have been accepted to Booker T. Washington High School for the Visual and Performing Arts. The guitar professor there has said that the best, most well-prepared students he has seen are Greg Ray's students.
Greg's background in Jazz and Classical guitar enables him to pass on a wealth of knowledge in Music Theory to his students, and his extensive experience teaching students of all ages and learning styles makes it possible to tailor his teaching style to suit each individual. Many of Greg's students have gone on to pursue musical careers vin college and professionally. Greg has also performed at many venues over the years, such as Sambuca, The Balcony Club, The Empire Room, The Venetian Room, The Barley House and The Green Room. His students also perform in various concerts.
Sara Sasaki | Private Violin, Viola, Piano, Baby Music and Me, Baby Bach, Little Mozart, Soloist Pero Piano, Chamber Orchestra Instructor

Sara Sasaki is a violinist based in Dallas, Texas, and has a 15 year teaching career with experience teaching all levels and ages. She recently became a graduate of The University of Texas Butler School of Music with an Artist Diploma degree, studying primarily with Sandy Yamamoto. Previously she has earned her Master of Music degree from The University of Texas Butler School of Music and Bachelor of Music degree from the Oberlin Conservatory of Music.

While studying at UT, she has held the positions of Concertmaster and Principal Second Violin with the University of Texas Symphony Orchestra under the direction of Gerhardt Zimmermann, Concertmaster with the University of Texas New Music Ensemble under the direction of Dan Welcher, and Concertmaster of the Bach Cantata Project under the direction of Dr. James Morrow. Ms. Sasaki is the Artistic Director of the contemporary chamber group prismatx ensemble, founded in May 2016 and based in Austin, Texas. She has been a performer and fellow at The Next Festival of Emerging Artists, soundSCAPE composition and performance exchange, Heifetz International Music Institute, Aspen Music Festival, and Eastern Music Festival.
In the Dallas area, she regularly performs with the Las Colinas Symphony Orchestra and Plano Symphony Orchestra, and additionally enjoys performing with bluegrass bands Ioni Creek and The Quibble Brothers. Sara resides in Dallas with her fiancé Charlie and cat Kikko, and loves working with her wonderful students on a weekly basis.
Perry Brooks Nichols | Private and Group Guitar, Ukelele, Piano Instructor

Perry Brooks Nichols is the fifth generation of a family of Dallas artists. At 10 years old, he was Inspired by the sounds of 90's alternative grunge and classic rock to dust off his mother's classical guitar. His educational journey began when his Middle School's music teacher allowed him to accompany the recorder ensemble by strumming chords.
Alongside electric guitar studies with Brad McLemore as a young teenager, he developed a fascination with sight reading music for the Spanish Guitar. A year later he was accepted to Booker T. Washington High School of the Performing and Visual Arts to study jazz with Chuck Pangburn and supplemented these studies by attending classical guitar masterclasses taught by Robert Guthrie, Enric Madriguera, and others. He was granted a full scholarship to SMU's classical guitar program where he completed a BFA in 2005. Over this course of study, he discovered his passion for guiding students from beginning to advanced levels into the knowledge of the guitar's diverse musical languages with an emphasis on developing a natural relaxed technique, cultivating literary proficiency with many forms of notation, and finding one's expressive voice.
As a musical artist, Perry has collaborated w/ various artists on recording sessions and released solo albums under the moniker Crowyote. He performs annually at local festivals such as the Clove Hill School Lantern Walk Festival. His students have placed in UIL competitions, and have been accepted to prestigious institutions such as the Berklee School of Music Master's degree program in Valencia, Spain.
Perry's teaching specialties include: Youth Education, Sight Reading, Music Theory, Solfeggio, Classical/Flamenco Right Hand Technique and Fingerpicking, the Carlevaro technique, DADGAD, Vestapol and alternate tunings, Chord Melody, Interpretation, Lead & Rhythm Electric Guitar, Composition, Ambient Guitar, Acoustic Synthesis, Recording, Editing, Mixing, Mastering, and Effects.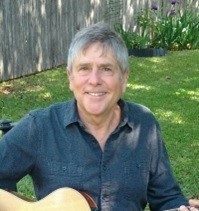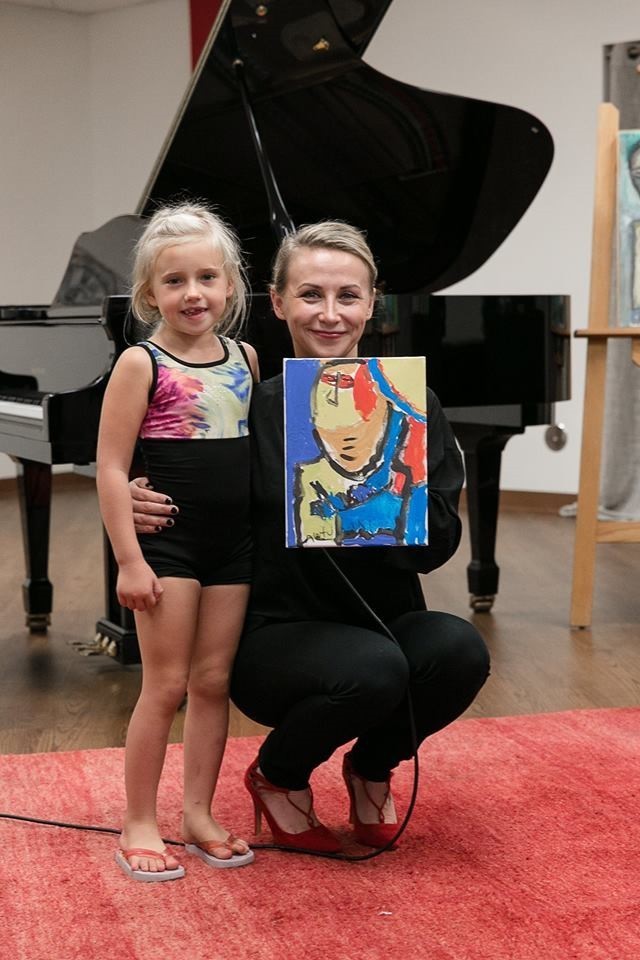 Shannon Christine |

Master Teacher: Ballet, Pointe, Jazz, Tap, Hip Hop, Musical Theatre, and Creative Movement
Ms. Shannon has been a ballet and dance teacher, performer, and choreographer for over 20 years. She is a certified ballet teacher in Cecchetti Syllabus Grades I, II, and III. She has her Bachelor's of Science in Biology and Art from the University of Missouri Columbia, and her degree in Education and Certification in Science and PRE K-12 from the State of Missouri. Ms. Shannon was the School Director for Dance Arts of St. Louis for 16 years, the Chair of the Dance Department for Parkway School District High Schools, Desmet Jesuit College Prep, and Crossroads College Prep. She was on ballet scholarship at Columbia Performing Arts, and was also an intern for MADCO (Modern American Dance Company). Ms. Shannon has had the privilege of partaking in residencies with many dance companies including, Alvin Ailey and Paul Taylor. Ms. Shannon is passionate about ballet and enjoys teaching students of all ages the joys, creativity, technique, and performance skills creating great artists. She has performed Romeo and Juliet with American Ballet Theatre and Stuttgart Ballet through Dance St. Louis. Ms. Shannon has performed and staged classics such as Nutcracker, Swan Lake, La Bayadare, Les Sylphides, Pas de Quatre, Paquita, Grand Pas Classique, Sleeping Beauty, and Don Quixote. Ms. Shannon helped created new story book ballets such as Beauty and the Beast, The Sorcerer's Apprentice, Tiana's Mardi Gras Ball, Little Red Goes into the Woods, The Secret Garden, Tinkerbell and Her Fairy Friends, The Rainbow Fairy, and Fairy Tale Excerpts.
Ms Shannon's students have attended Master Classes and Residencies with Complexions, River North, Hubbard Street Dance Chicago, Ruth Paige's Civic Ballet of Chicago, Joffrey Ballet, Sydney Ballet Australia, Miami City ballet, Kansas City Ballet. Ms Shannon has taught and coached YGAP dancers, and trained a ballerina to teach ballet for Joffrey Ballet School NY.
Ms Shannon's students have attended Joffrey, ABT, Nashville Ballet, Kanas City Ballet, Alvin Ailey, and summer intensives, as well as been awarded university scholarships. They have gone on to to perform with Boston's Urbanity, Dayton Ballet, Dance Captain for Disney Broadway Touring HS Musicals & 9-5.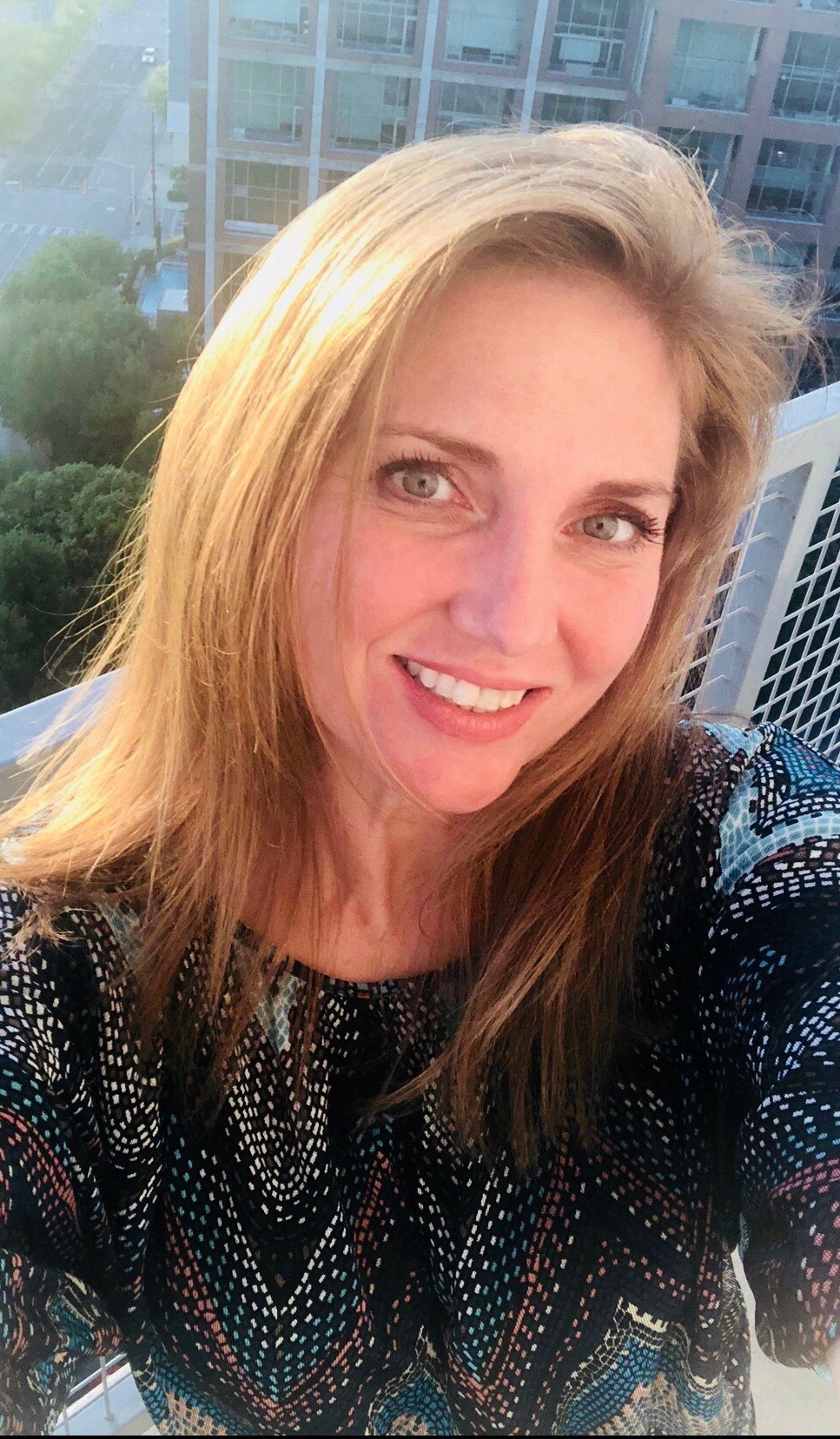 Shannon Christine |

Art Instructor
Ewa K. Buss | Art Director

Ewa Korzeniowska Buss moved from Poland to the United States in 2003. Since her youth she's had a passion for life, creativity and the arts. She originally came to the US (Dallas actually) to later attend a professional make-up artist school in Los Angeles, California. She immediately fell in love with the city and thus an easy decision for her to stay. She's been a native to the Lakewood area for a decade.Notwithstanding a successful career in the skincare industry, Ewa's heart has always belonged to the arts, and her interpersonal drive to teach and help others. Ewa initially pursued esthetics and professional make-up application and became a licensed esthetician in Texas. After graduation in 2008, Ewa's entrepreneurial spirit called her to open Lashes to Lashes in Dallas. She enjoyed great success and after a few years decided to expand her knowledge and expertise into medically oriented skin procedures. As a specialist in skincare, she joined the Derm Lounge Med Spa. Ewa's passion for art, dance and music has been an influential part of her life from an early age. She was raised in a family that embraced and promoted the arts. She has always known in her heart that she needed to follow the same path. At age five, she began playing the violin and at age six she began dancing. Her grandparents, both teachers, too owned a music school. Her grandmother played violin, piano and guitar as well as being a conductor. Her Sister is a professional opera singer and vocal coach in Poland. Ewa believes that "…..We've created an artistic learning environment, which allows children of all ages to engage in various kinds of arts. To be able to create such a wonderful place….where future generations may grow as emotionally in touch individuals is extremely rewarding to me."
Ben Martin | Piano, Guitar and Drum Instructor
Ben Martin, from the DFW area, is a piano instructor who has been studying and playing music for over 16 years. He received an Associate's Degree in Music from the Dallas County Community College District system, studied jazz and classical music performance and history at the University of Texas in Arlington, and earned a Bachelor's Degree in Art and Performance from the University of Texas in Dallas. He started his musical career with the electric bass guitar and quickly expanded his repertoire to include guitar, piano, singing/vocalizing, upright bass, mandolin, percussion, and the drum kit. Along with being proficient in music theory, composition, and music history, Ben has extensive experience performing and even composes his own music. Ben has a strong desire to instigate a love of music in his students and hopes each of his students gains an appreciation for the art of music.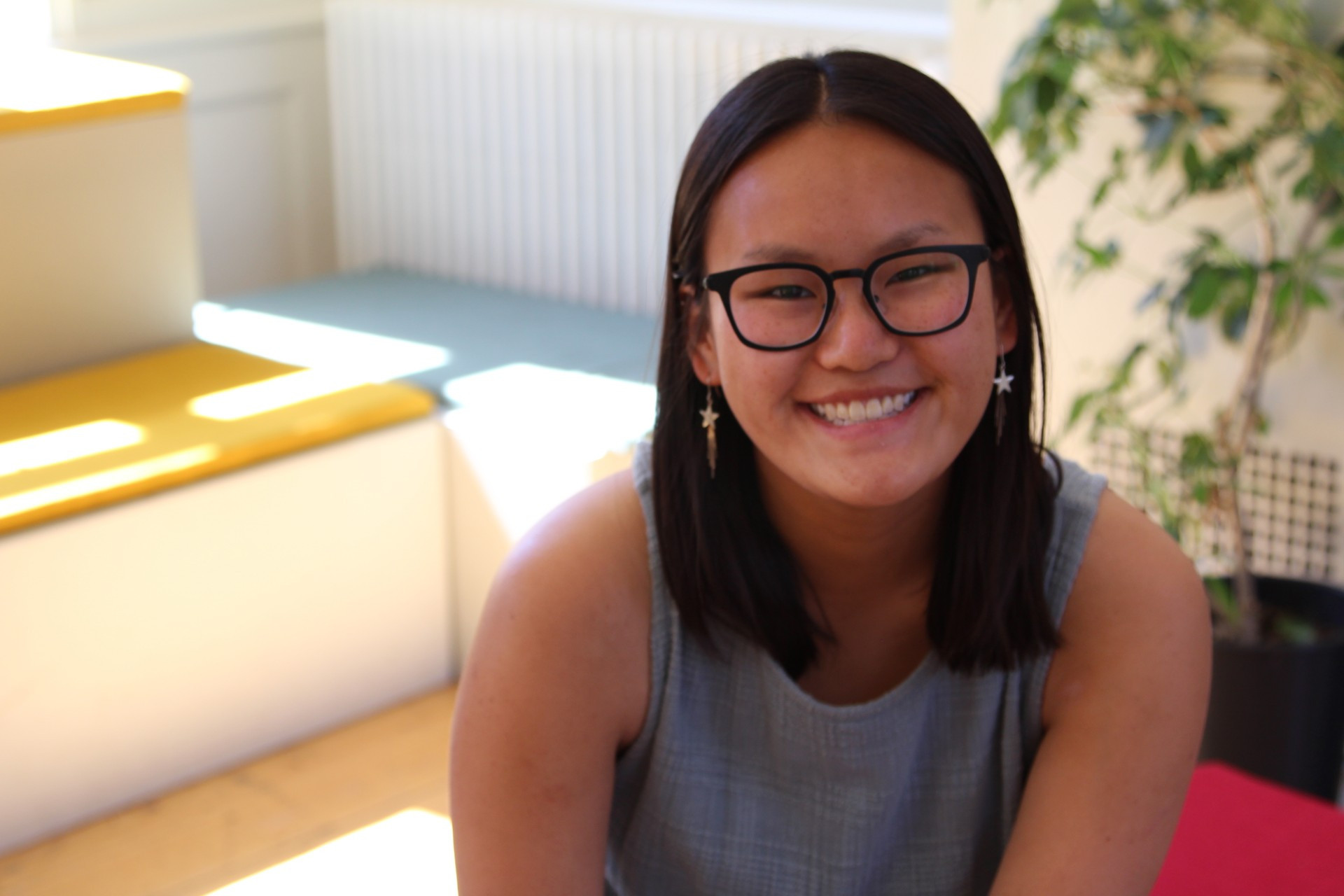 Kendell Miller-Roberts |

Ballet, Tap and Jazz Instructor
Kendell Miller-Roberts is a native of Dallas, TX. In May 2018, she graduated from Southern Methodist University where she earned a Bachelors of Fine Arts in Dance and a Bachelors of Art in Human Rights. Before attending SMU, she trained in ballet, modern, and jazz at Booker T. Washington High School for the Performing and Visual Arts under the direction of Lily Cabatu Weiss. While at Booker T., she performed with Repertory Dance Companies I and II. She has trained extensively in the styles of ballet, modern (Graham, Taylor, Limón, Horton), jazz, and contemporary. Her senior choreographic piece, "Thoughts and Prayers" was performed by the SMU Dance Ensemble at the 2018 Dallas Dance Festival at Moody Performance Hall. She has attended summer intensives at Dallas Black Dance Theatre, Perry-Mansfield, and the San Francisco Conservatory of Dance. Throughout her dance education, she has performed works by choreographers such as Dwight Rhoden, Desmond Richardson, Paul Taylor, Ohad Naharin, Robert Battle, Daniel Buraczeski, Adam Hougland, Jessica Lang, Larry Keigwin, Bridget Moore, and Takehiro Ueyama. This is Kendell's first year with LCFA and she is very excited to share her love of dance with her students!
Shannon started selling her art work, entering art competitions, and showing her art in local art shows since the age of 9. Commissioned colored pencil works of realistic portraiture, still life, and from photographs. Through middle school and high school she was asked by her school to create and paint murals for the Drama Room and Gymnasium.
She also created yearbook and program book covers, clothing logos, and school logos, and stationary. Designed and drew the emblem for the Kirkwood Fire-department. She won awards and contests for The American Heart Association Poster and St Louis Post Dispatch Newspaper "100 Neediest Cases". She was the president of the National Art Honors Society and helped give individual lessons to many aspiring artists.

Shannon went to college with Art and Academic Scholarships and graduated with a Bachelors in Art Drawing & Design, Bachelors of Science in Biology, and Education. As a professional artist she has designed and created many backdrops for theatrical productions, costumes, websites, logos, photography, videography, digital design, editing, and advertising.
She taught art and creativity and designed curriculum for community days at Spark Dallas for over 1,000s of families. Shannon also designed and created a mural, color me T-shirt's for Spark Dallas. Shannon's haute couture fashion was featured in Transcend Dallas 2017, her water color Dallas skylines were featured in the Dallas Observer November 2017, and her work has been shown at Neiman Marcus, 5x5, and Cedars Open Studios 2017-2018. Her artwork ranges from paintings, fabric, and sculpture - realistic and abstract.
Visit her website:
Shannonchristine77.wixsite.com/website